We design, engineer, and build beautiful backyard resorts.
Welcome to the backyard of your dreams.
Innovation, design, creativity, luxury.
Hello, we are Tim and Erik. Our mission is to build the backyard of your dreams, your own personal resort that you'll never want to leave. We have a combined experience of over 60 years in construction, design, and engineering, with the highest standards for creativity, innovation, engineering, construction. safety, and ease of use as core tenants of our business. Keep scrolling to learn more about what sets us apart.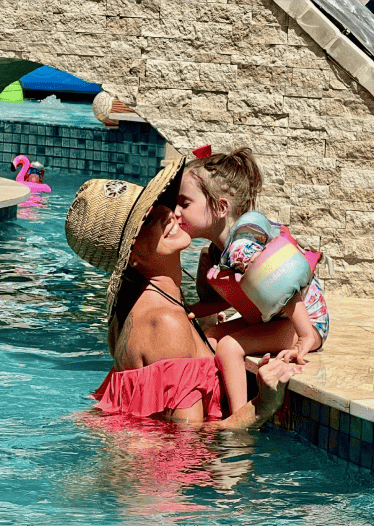 3D designs & engineered plans
Clean, clear, hygenic pool water
We take water quality seriously!
The modern variable speed pumps we use will run 24×7 to make sure your pool water gets many turns through the sanitation and filtration systems.
We typically spec high-performance recycled glass media filtration that is virtually maintenance free for 10 years. Chlorine based sanitation can be augmented with advanced upgrades that include AOPs (UV light + Ozone) and mineral sanitation options. We will also do salt-water pools if that option is of interest to you.
We recommend Orenda Products NSF/ANSI-50 Certified products to all our customers. These ultra safe chemicals, most are enzyme based, help manage your pool water to help keep it safe and clean above and beyond what the system itself can do.
Initial pool startup is a critical part of not only helping to cure the freshly plastered pool shell, but also in stabilizing the pool chemistry for initial use and setting your pool up for long term success.
We exclusively use the Orenda start procedure and place a large barrel on the side of you pool at startup that balances the chemicals as the pool is filling. With this method we can typically have you swimming in 3-5 days!
I contacted many pool design companies before I found Aqua Vista None of them had the design vision and patience to work with me to get it right. Our pool is unique and special for our family. We love it!
We have a difficult backyard that slopes with multiple trees. Aqua Vista designed spectacular pool with multiple waterfalls that took advantage of the slope and they even wove it between the trees so we could keep all of them but one. Amazing!
The team at Aqua Vista worked with our architect to design and build a pool for our Cliffside build in Lago Vista. Due to site conditions they designed a pedestal for the pool to sit on that ties into the house foundation for a secure monolithic coupling.
Please email or call to start the discussion and schedule a time for an initial site visit.
Office number: (830) 637-7877
We're excited to work with you!